Important notes
The buses with participants will leave Bratislava to Smolenice morning on May 22, 2016 at 09.30. For those unable to arrive to Bratislava on May 22 before the bus departure accommodation will be available in a hotel. The meeting point for all participants will be in front of the hotel: Art Hotel William, Laurinská 17, Bratislava. Please, contact organizers for details.
As the Smolenice Castle has limited accommodation capacity (80 participants), the "first come-first serve" method will be used.
Registration in Smolenice Castle will start at 10.30 am. The workshop will end on Thursday, May 26, 2016 after breakfast. The planned departure from Smolenice Castle to Bratislava is at 10.00.
The first day of the workshop, on May 22, there will be a Welcome Party with an opportunity to visit the castle wine degustation to taste local white and red wines. During the free day on May 24 (Tuesday) several alternative programs (for free) are prepared: 1. Trip to the highest peak of the Small Carpathians "Zaruby" with the possibility to visit the Devil's Glen, Occasional Waterfall, Hlboča Valley and Molpir (Celtic settlement, 6th century BC); 2. Excursion to the well-known ceramics manufacture Majolica in Modra or 3. Visit the Driny Stalactite Cave.
There is a free internet connection in the castle via Wifi (2,4 Ghz).
Bus transportation from Vienna airport (Flughafen Wien, Bus terminal No.4) to Bratislava main bus station (Bratislava AS).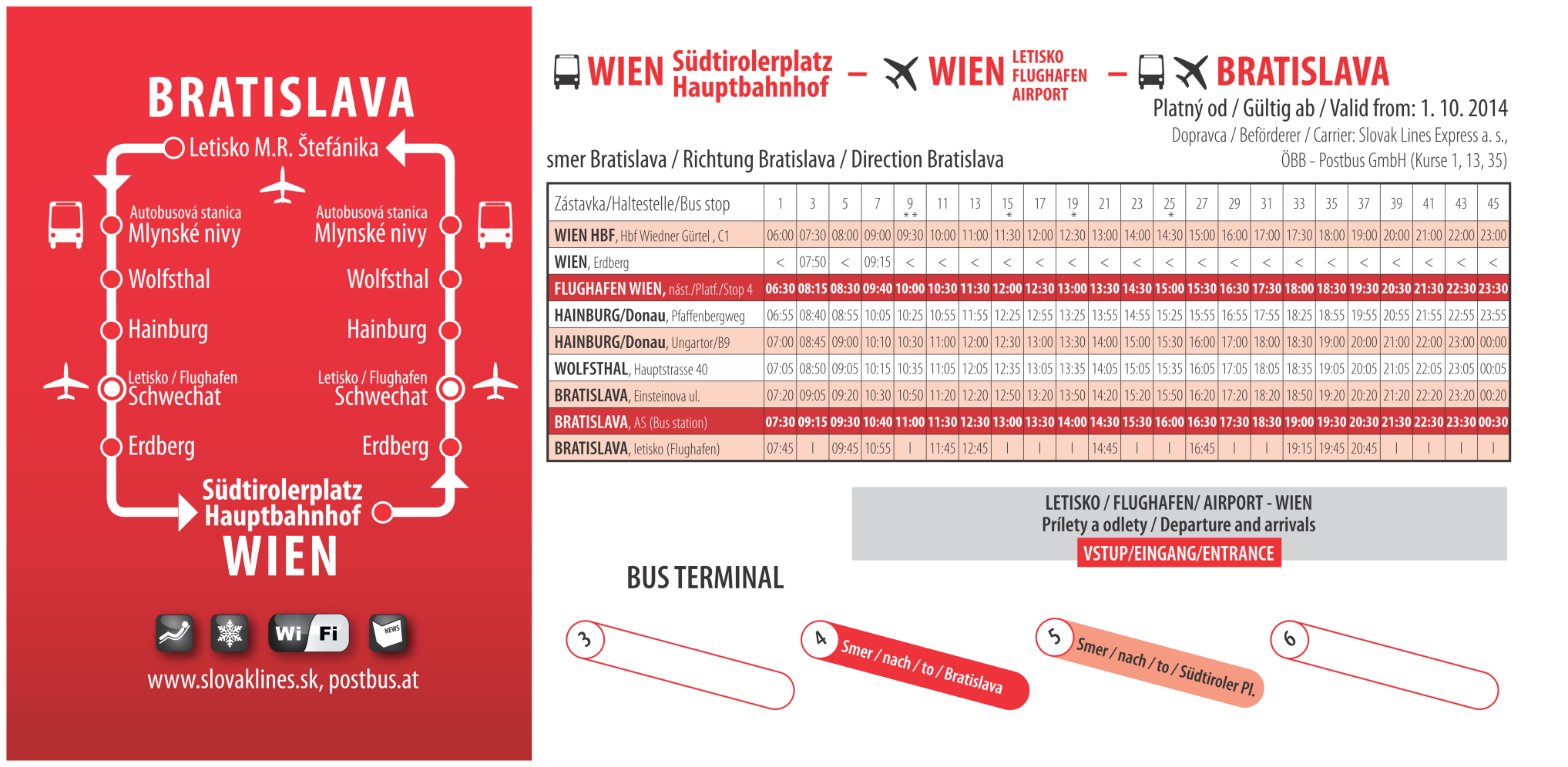 GPS coordinates:
Art Hotel William, Bratislava 48° 08 ' 38.9 " N, 17°06 ' 42.7 " E
Smolenice Castle 48° 30' 50.30" N, 17° 25' 57.99" E